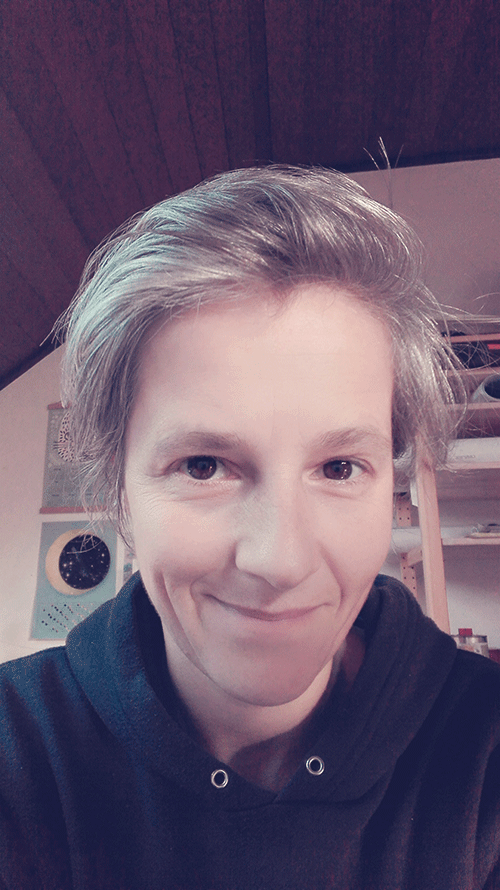 Hi. My name is Mojca Dolinar and I am an illustrator and graphic designer based in Ljubljana, Slovenia. I studied graphic design/visual communication at the Academy of Fine Arts in Ljubljana. I discovered my passion for illustration in my early age. I like to create clear and modern style images in dreamy and vibrant color palettes. My Illustration style is versatile, bold, fun, playful and colorful. I have a special interest in character design and childrens book illustration. I always look for special ideas and color combinations that make each project special and unique. I believe that illustration can educate, enrich and inspire. I am committed to provide that quality of experience to everyone, to keep both readers and clients happy.
Together with my partner we are developing our own brand Durido which is specialized in original home decor, coloring pages and T shirts. 
When not working I like to spend my time outside on my bicycle or hiking around with my partner exploring the world around us. We also like to eat good that is why we dedicate a lot of time in preparation of a good healthy vegan meals.
Do you have any questions or interesting project ?
Please get in touch at

mojca.dolinar@gmail.com
Collaborations: Hachette Children's Group, London, Little Korea, Seoul, Krka d.o.o., Beiersdorf, Elan snowboards, Mestni Muzej Ljubljana, Iglu Sport, Mestna Občina Ljubljana, Publicis